Over 50 Years of Experience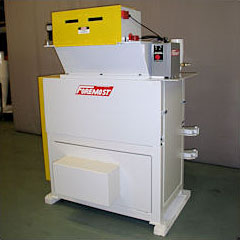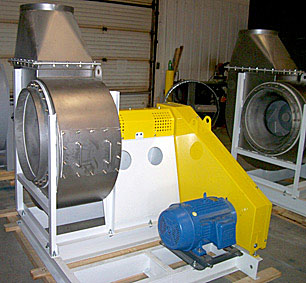 The Joos Equipment Company was founded in 1955 by Robert Joos, a Chemical Engineer from the University of Pennsylvania. Originally, the Company was a distributorship for Allis-Chalmers whose products included mechanical drives, motors, pumps and controls. The primary marketplace was industrial and primarily to the paper converting industry.
In 1957, Joos Equipment was appointed the manufacturers' representative for Hoffman Air & Filtration Systems in Syracuse, NY (since bought out by Gardner Denver). At this time, Hoffman expanded their line of multistage centrifugal blowers and exhausters permitting considerable penetration into many markets. Most notably, Joos Equipment began to sell into the water and waste water markets.
Joos Equipment now employs three people:
Eric Joos (ejoos@joosequipment.com)
Outside Sales and President, BSME Villanova University
With Joos Equipment since 1990
3 years GE Aerospace
3 years with Philadelphia Gear
Thom LaMare (tlamare@joosequipment.com)
Outside Sales, Associate Engineering Degree, Spring Garden College, Philadelphia, PA
With Joos Equipment since 1998
4 years with Nauset Engineering (Rep Agency representing Donaldson, Duall, Gardner Denver, Twin City & Cincinnati Fan)
Eileen P. Schatz (eschatz@joosequipment.com)
Office Manager and Inside Sales Rep., Associates Degree Accounting and Business, Montgomery Co. Community College
With Joos Equipment since 2004
4 years Chemical Purchasing Agent at Peerless Paper Mills
10 years Collections Clerk/ Credit Analyst/ Credit Manager at Pickering Sportswear